Waiting and Silence by Paul Hutchinson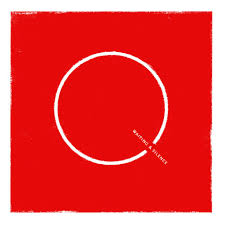 Waiting and Silence by Paul Hutchinson
In September 2014, a group of people ranging in age from nine to eighty three, met for worship in a modest room at the back of a terrace house in Coleraine, Northern Ireland.
This a film about what happened.
This is a film about silence.
This is a film about the Quaker Tradition.
Intimate and reflective, this film offers a counterpoint to a loud, furious-paced, aggressive and over-consuming culture.
"The face of the Beloved wears neither a veil nor covering. To glimpse it for yourself, just let the dust of the road settle"

Jason Elliot, from Mirrors of the Unseen
With original music from Stray and narration by Padraig O Tuama. This 27 minute film is one to sit down and contemplate. Expect a slow pace, spiritual depth and beautifully filmed piece.
To explore the making of the film in more detail.
for more on Quakers
This is a beautifully made film, exploring the life of a Quaker Chapel and its spirituality. Check out the Trailer below.